Amazing alumni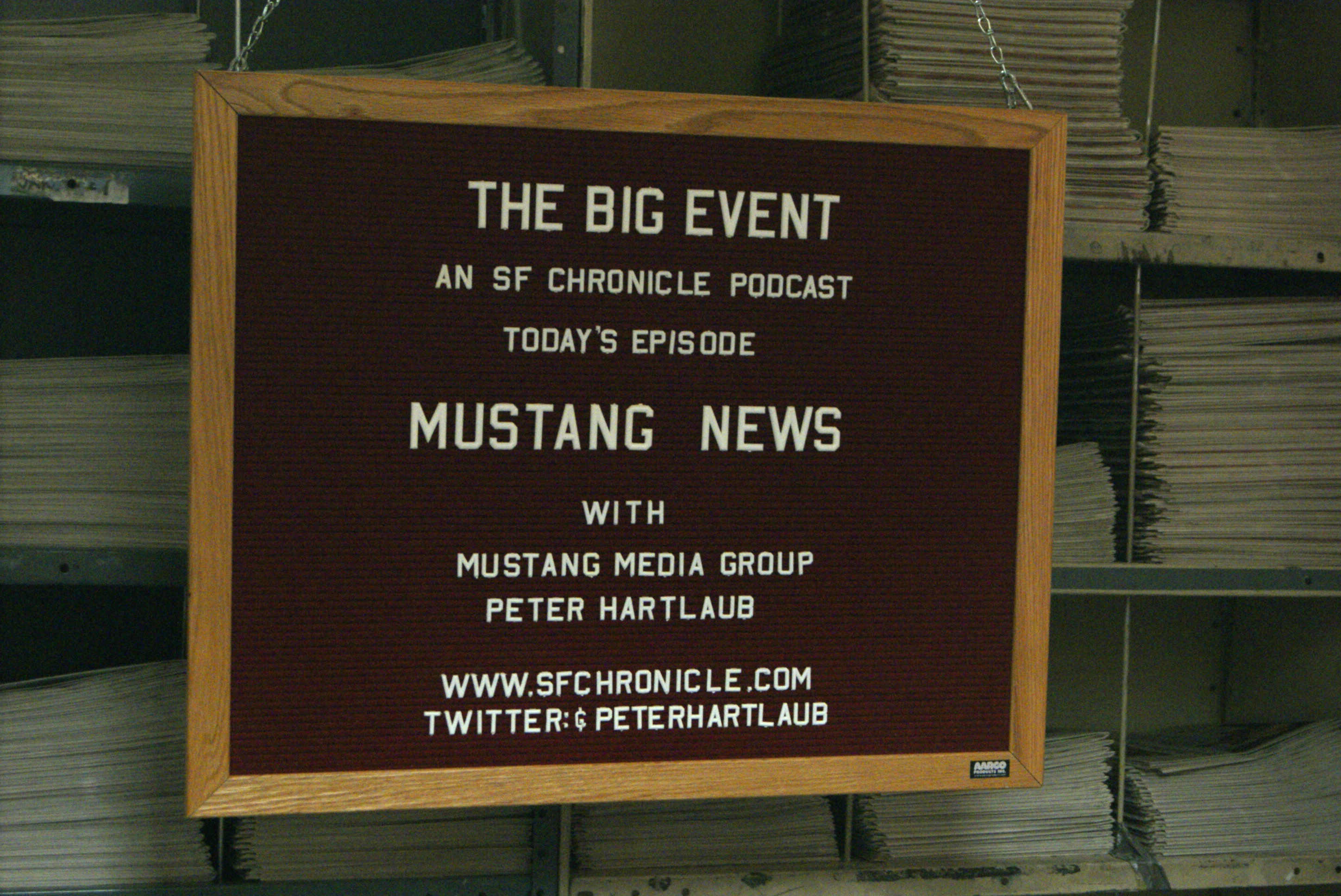 I planned a newsroom tour Friday Jan 11 through the Mustang News alumni network.
My Editor in Chief Austin Linthicum, editors Rachel Showalter, Cassandra Garibay, reporters Francisco Martinez, Samantha Spitz, Rose Romero, copy editor Kelly Martinez and designer Solena Aguilar and me piled into two cars far before the sun rose to get to the eighth floor of a building in downtown San Jose.
It was the newly christened office of Mercury News. Enterprise Reporter Julia Prodis Sulek, who was a Mustang Daily and editorial page editor, and Sports Writer Cam Inman, who was the Mustang Daily sports editor, gave us a tour and introduced us to all kinds of reporters.
They also talked about their writing styles: both encourage finding little details in story that tie the whole article together.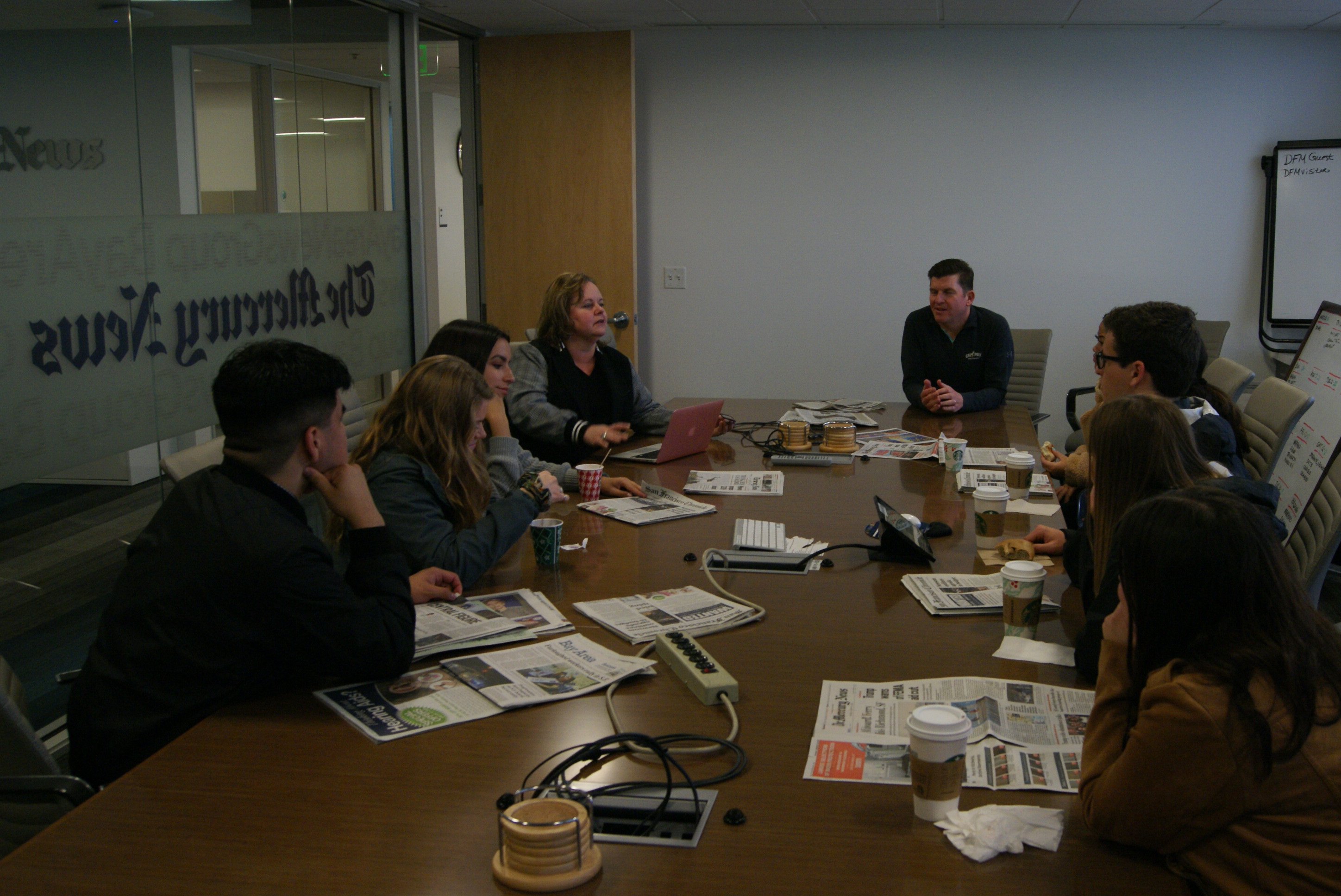 "If you're going to start a story with a gun over the fireplace, make sure the gun goes off by the end of the story," Sulek said.
But the clock hit 9:30 and we had leave before their staff meeting to see a live broadcast at ABC7 KGO TV on the San Francisco Embarcadero.
Former ABC7 7 on Your Side intern and Journalism senior Emma Withrow and ABC7 staffer Mimi Kwan were both kind to arrange the tour at ABC7.
Assignment Editor Jim Huntington told us to always be first at the scene, and to report and take photos even if are not technically assigned to the story.
"We are first responders," Assignment Editor Jim Huntington said. "We are all journalists."
Former Mustang Daily Editor in Chief Peter Hartlaub and former Mustang Daily Diversions Editor Mariecar Mendoza gave a tour of the San Francisco Chronicle, including the archives, Hartlaub's podcast studio and a meet and greet session with fire reporter Lizzie Johnson.
Hartlaub started the entire trip two months ago when he gave me his contact card and offered to give me a tour.
"Don't fight, don't struggle, just wait it out and let the wave roll over you," he said, sitting next to the small table in the archives which holds all his podcast equipment. "That's what I used to do. Now I fight and speak my mind."
Hartlaub started podcasting by sneaking in different parts of a podcast studio one at a time into the Chronicle's archive room. Eventually he had enough to record with, giving him a head start when his editors asked if he knew anyone who knew how to podcast. Now, he's interviewed celebrities from Dianne Feinstein and Jordan Peele to Jerry Rice.
Mendoza told us about her 13 years since she left the Mustang. She is rebranding the Chronicle's Arts & Entertainment section by launching a new site for the Chronicle's Datebook, but she still has her clips froms Mustang Daily plastered on her office wall.
Her advice: volunteer for everything. Take opportunities when you can, and to quote the late George Ramos, "Sell the fact that you've got wheels."
Thank you to each of the alumni and staff members we met. Opening up your newsrooms to us, if you knew us ahead of time or just knew me from the emails I sent, shows your true benevolent spirit.